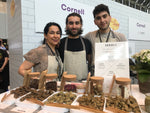 OUR story
SEEDLY is more than just a snack. We've harnessed the mighty power of hemp and other seeds to create nutrient-dense treats that not only taste amazing but are also good for you. Fed up with the empty calories, refined ingredients, and excessive sugar found in most snack foods? So are we. That's why we embarked on a quest for a healthier alternative.
Click to discover the whole story behind our seed-packed mission.
Learn More
Savor the Irresistible Flavors of Our Seed Bark, a Blissful Symphony for Your Taste Buds.
the SEED BARK Trio: Salt, Bliss, and Crunch
Reviews
5

SEEDLY's snacks are a game-changer! The Salted Seed Bark is my go-to chocolate. It's packed with flavor and the perfect balance of crunchiness. I can't get enough!

Sarah G.

5

SEEDLY has taken snacking to a whole new level. The Raspberry Bliss Seed Bark is like a burst of fruity heaven. It's deliciously addictive, and I love that it's made with wholesome ingredients. Highly recommended!

David M.

5

I'm obsessed with the Quinoa Crunch Seed Bark. It's my guilt-free pleasure. The combination of vanilla and quinoa gives it a crunchy texture and the taste actually reminds me of a crunch bar.

Emily R.

5

SEEDLY knows how to create snacks that are both nutritious and incredibly tasty. The Celtic Sea Salt Seed Bark has become my favorite go-to snack. It's a heavenly blend of savory and crunchy goodness.

Michael S.

5

SEEDLY's Raspberry Bliss Seed Bark is like a little slice of fruity paradise. It's refreshingly tangy, and the natural sweetness is just right. I love knowing that I'm eating whole ingredients and no weird additives.

Natalie L.

5

SEEDLY's Quinoa Crunch Seed Bark is a true game-changer. The combination of quinoa and vanilla is actually addicting. It's a guilt-free snack that I can enjoy anytime, anywhere.

Jonathan P.
Experience the Delicious Power of Wholesome Ingredients
At SEEDLY, we believe in the power of pure, simple ingredients. Learn more about our commitment to organic, GMO-free, and sustainable sourcing.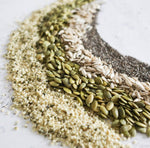 WHOLE SEEDS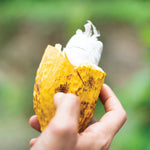 PURE CACAO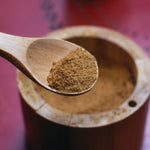 UNREFINED COCONUT SUGAR